Our Answer to Your Challenges.
There are continuous challenges to maintaining the right balance of internal staff.  There is pressure to produce more content, complete more projects and deliver more value. It all must be perfect and within your financial constraints.  Wordsmith Pros proofreading and editing company is the answer to your challenges.

Let Wordsmith Pros manage your editing and proofreading services so that you can focus on what you do best — building your business.
The Wordsmith Pros Solution for Market Research and Mystery Shopping Providers.
With over 10 years of industry experience, Wordsmith Pros understands your needs. Our goal is to create accurate reports that help your clients better serve their customers. Our editors are your business partners who want you to have the utmost confidence in report validity.
Don't have enough editors to handle new business?
Partner with Wordsmith Pros to ensure forms are perfect.
Want more confidence in your shopper reports?
There is minimal training time as our experienced editors use most software platforms like SASSIE and Shopmetrics as well as custom client programs.
Don't have time to train?
Editing/proofreading is our sole focus.  Experience the best editors in the industry.
Our process ensures that every communication meets the client's deadline and the 3 C's:
Credibility
Is the information truthful
and accurate?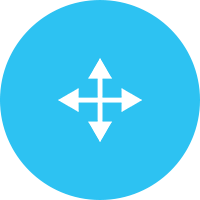 Consistency
Are the responses to questions and narratives consistent? Is the brand voice consistent with the customer's guidelines?
Clarity
Is the message clearly
communicated?
Don't have time for office staff to proofread?
Extend your office bandwidth with Wordsmith Pros.
Need personnel to focus on more important projects?
Release the proofreading details to our experts and concentrate on building your business.
Require more accurate proofreading?
Partner with Wordsmith Pros to ensure materials are perfect.
The Wordsmith Pros Solution for Marketing Departments and Advertising Agencies.
Wordsmith Pros has experienced proofreaders who are a seamless extension of your business.  Our team approach ensures consistency and accuracy.
Wordsmith Pros was established in 2007 as a way for Laurie Irwin to create a business with a flexible work schedule that fits her background.
During her tenure as a product management director, she supervised the department responsible for editing and proofreading countless marketing collateral pieces. After starting Wordsmith Pros, she soon found that there were many other like-minded grammarians and Wordsmith Pros took off from there.
There is a certain personality that excels with the long days and tedious work of proofreading. We are the people who think finding grammar mistakes is like a treasure hunt and correcting the errors is the hard-earned reward. We are the persnickety lovers of the English language and are incredibly detail-oriented. We are the Advanced Grammarians you want on your team. Simply put, we make you look good.
Wordsmith Pros comprises almost 200 proofreaders that come from many complementary disciplines. Our Advanced Grammarians have backgrounds in teaching, journalism, marketing, customer service and general management. We proofread almost 40,000 reports and 4,250,000 words monthly on average.
"*" indicates required fields
Thank you for your interest in Wordsmith Pros.
Please contact us at: Sales@wordsmithpros.com
279 East Central St
Suite #290
Franklin, MA 02038
Follow Us